Fall Colors
Fall colors is a small game to show you beautifuls colors.
An infinite ride on bike with forests, rocks and others beautifuls places.
Relax you and watch all that the autumn's season can offer you.
-----------------------------------------
Movements : Arrows / WASD / ZQSD
Space to pause the game and restart.

Music by SergeQuadrado: Autumn Morning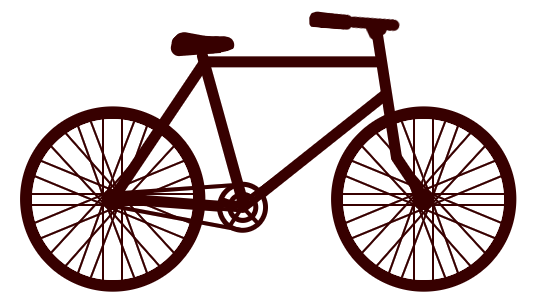 Download
Click download now to get access to the following files:
Comments
Log in with itch.io to leave a comment.
Très beau jeu, très agréable et l'aléatoire est très bien controlé. Super moment sur ce jeu!
Ride through the dreamy fall scenery set to relaxing music as the landscape and updrafts conspire to flip your bike over. It's like QWOP on wheels--pressing right makes the front wheel the drive-wheel, while left makes the back wheel the drive-wheel in reverse, so it's always a front-wheel drive bike whichever way it's going. That will make for some desperate slow-motion flip-overs as you try to save yourself. You definitely have to vary your speed when the hills are close together or you're going over. When the updrafts start, forget about it because it seems like it's all down to luck whether you land on your wheels. After 456m I think I've seen all the landscape variation? I'd definitely like to see all the seasons pass! Perhaps also add the ability to extend the seat so you have a chance to try and right your bike. The graveyard of flipped-bikes is not kidding around! :)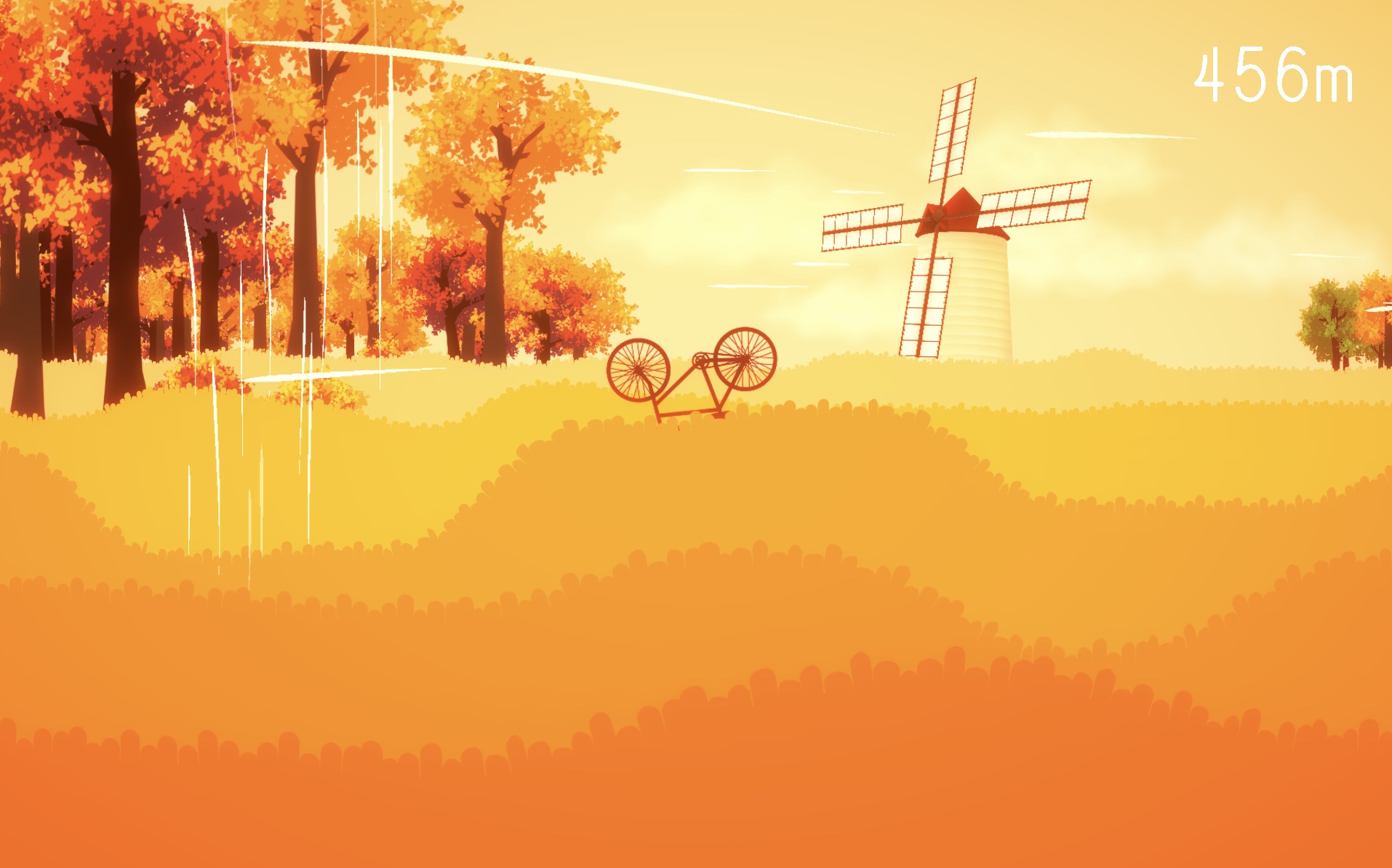 Très beau ! :) il y a un potentiel jeu de "rythme" je trouve dans l'ambiance.